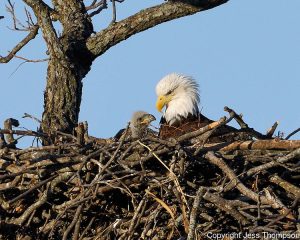 HAPPY FATHER'S DAY!
Paster Mandy continues her summer sermon series, "Consider the Birds." Her sermon title: "Tender Strength" Related scriptures: Isaiah: 40:28-31 and 2 Corinthians 12:9-10.
Worship starts at 10:00am, followed by Coffee Hour.
All are welcome! We hope you'll join us!
---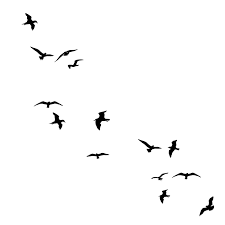 A LETTER FROM OUR PASTOR
Dear Old South Church Members and Friends,
Lately, my dog has been waking me up around 5:15am. Now, I wish that I was one of
those people who believe that the early morning is the best time of the day, but I am
not. Therefore, you can imagine that I do a fair bit of grumbling as I walk down the
stairs and fumble with Sophie's leash as the morning sky is just beginning to lighten.
But each day that I open the door that early I have been blessed by a riot of bird
song. It is beautiful. And, as our weather does not seem to be consistently moving
toward warmth, their songs reassure me that we will indeed have true spring and a
real summer. There are so many different bird songs happening at 5:15 am, but by
8:00 am, when civilized people rise, the number of whistles, chirps, and trills have
significantly reduced. I guess that there is something good about rising early.
I love to think about what all of those different early rising birds look like, how the
male and female plumage differs, how each species behaves. Think of the variety of
birds in the world: there are tiny humming birds and gigantic ostriches and
everything in-between. Did you know that the bible names a number of birds?
Debbie Blue, one of the founding pastors of House of Mercy church in St Paul,
Minnesota, has written a book entitled, Consider the Birds; A Provocative Guide to
Birds of the Bible. Using this book as a jumping off point, this summer we will engage
in a preaching series looking at various birds mentioned in the Bible. Beginning on
June 4 th , which is Pentecost Sunday we will look, appropriately enough, at biblical
references to doves, the bird that is the symbol for the Holy Spirit. Throughout the
summer we'll also examine what quails, vultures, eagles, ostriches,
sparrows, roosters, hens, and ravens might teach us about God, faith, and ourselves.
If you have any birdhouses not in use or duck decoys, anything bird related, I'd love
to decorate the sanctuary with these items. If you could bring them to church over
the new two weeks, I'd very grateful. This summer, Old South Church, UCC is going
to the birds! Prepare to be stretched, enlightened, and blessed.
See you at church,
Pastor Mandy