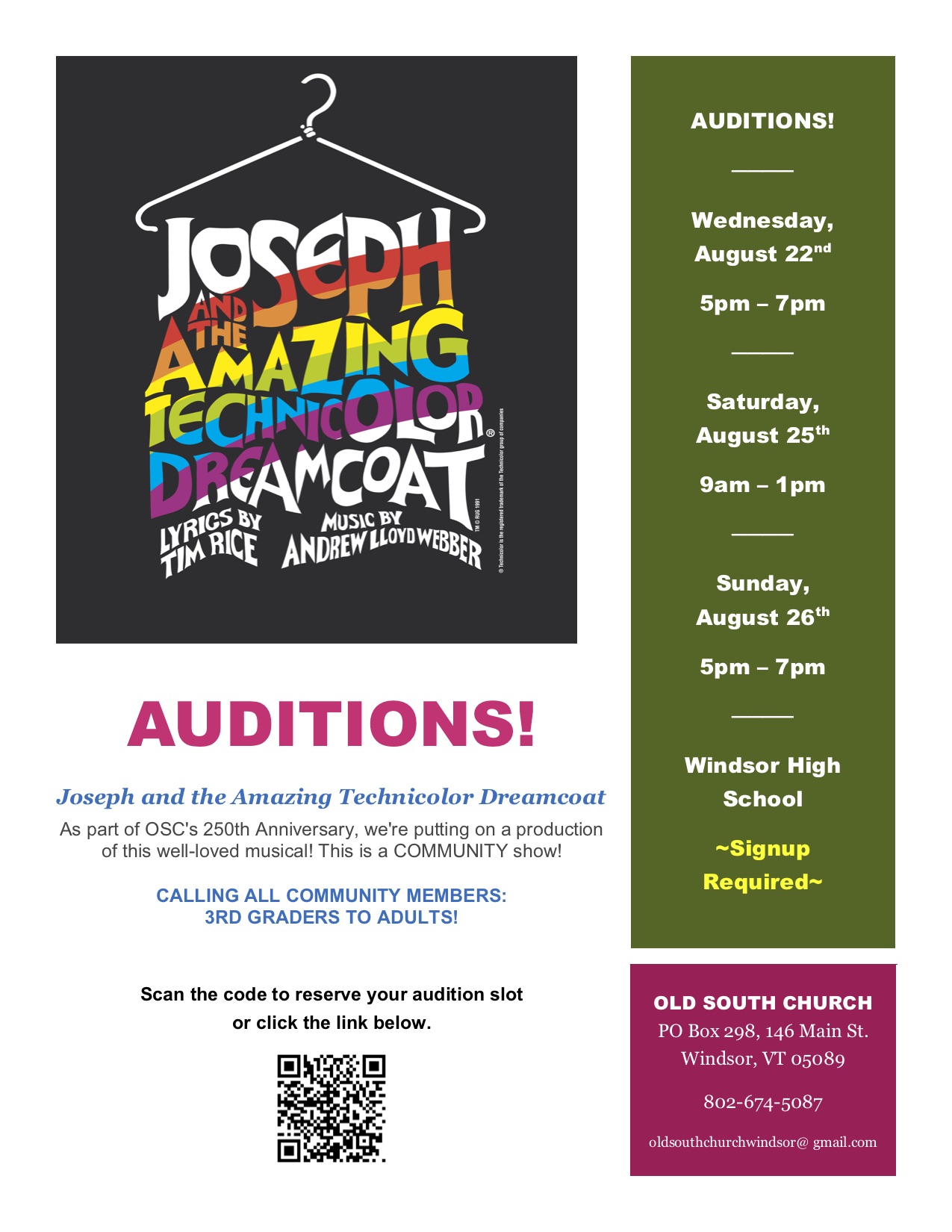 Scan that code or CLICK HERE, before it's too late!
Don't forget to also fill out the required form (link in signup page)!
---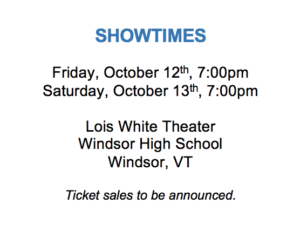 ---
VOLUNTEERS!
At the moment, we're in need of the following:
-- A Costumer
-- Quilters/Seamstresses
If interested in volunteering, please send an email to Old South Church!
---
Production Leaders:
Musical Director - Laura Compton, Music Director, Old South Church
Stage Director -  Jaimie Bernstein, Music/Theater Educator, Hartland Elementary School
Technical Support/Oversight - Christie Kenney, Chair, Art Dept., Windsor High School
Band Leader - Gerry Grimo, Band Leader, East Bay Jazz Ensemble
Production Advisors:
Joseph Clifford, Executive Director, Lebanon Opera House
Julie Aylward, Theater Arts Educator, Windsor High School
Raelene Robinson, Director of Past Community Shows, Windsor