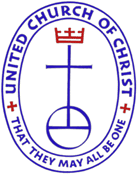 Old South Church
     Windsor, Vermont
---
Pastoral Update, October, 2017
We are grateful to have Pastors Karen Lipinczyk and Connie Moser as our Bridge Pastors! Both were hired to start at the end of August - Karen mainly for pulpit supply, and Connie mainly for pastoral care. Karen and Connie work well together, and we are joyful to have them both be a part of OSC during this time.
The Recent Survey
Thank you, to all who thoughtfully and prayerfully completed our survey! Your honest responses have been very helpful. We are currently in the process of compiling your answers, finding common threads, and using all of this information to complete a Church Profile for OSC.
The Church Profile
Once the Church Profile for OSC is finalized, it will be given to the VT UCC Conference Office, and uploaded to their website. It will be a crucial piece of information to attract, to our church, those seeking Interim Pastorship. Ultimately, the chosen Interim Pastor will spend approximately 18-24 months with us, while we seek a Settled Pastor.
Search Committee for the Interim Pastor
In accordance with the church by-laws, the Deacons will act as the Search Committee for the Interim Pastor. Please contact a deacon if you have questions. Also, feel free to call or email the church office: 802-674-5087; oldsouthchurchwindsor@gmail.com.
In Christ,
The Deacons:
John Dangelo, jackncat@aol.com, 802-674-5232
Bob Hingston, rwhingston69@gmail.com, 802-359-2434
Tom McGraw, moobloo2@gmail.com, 802-384-2322
Patrick O'Neill, kpmhoneill@gmail.com, 802-291-3208
Donna Palatucci, dpalatucci@comcast.net, 802-356-5567
Pam Rice, pamelajrice@netscape.net, 802-291-1823
Kathy Prevo, kjpdcp@aol.com, 802-674-6489
---
A Letter From Our Deacons
Dear Members and Friends of Old South Church,
The news of our Pastor Mandy Lape-Freeberg's impending departure has filled us with a range of strong emotions. We are truly delighted for Mandy and her family that she has this new opportunity. We are all very grateful for the years of service and leadership Mandy has given us so unstintingly at Old South Church, UCC. We are also deeply sad that she will be leaving us. But even our sadness is mixed with gratitude that she will continue to remain in ministry in our region. Our Pastor's 'light' has never been one to hide beneath a bushel, and this change seems proof positive that we can all expect great things to happen if we place our hearing, our hearts, and our active lives in God's hands.
Most importantly, and in large part due to the growth we've experienced during Mandy's time here, we are also confident in the strength of the community of Old South and in the prospects for our future together. Thanks again to this leadership and to the work of this congregation over these past nearly seventeen years, we are a strong community grounded in a growing faith in Christ and an active belief and witness that 'God is Still Speaking' more than ever in these turbulent times. While the coming transition may be at times uncertain and painful, we also have no doubt that it will prove to be an opportunity for reflection and growth for this church.
The coming transition process, whether or not you've been through it before, is always as new to us as it will be to those of you who've joined Old South during Mandy's tenure. If we've learned anything - again and again- in these years, it's that we do not have to do this alone. The Vermont Conference of the United Church of Christ will provide us support and resources during this process. As Deacons, we already have a meeting set for July 11th, with Pam Lucas, Associate Conference Minister and we've been in steady contact with Lynn Bujnak, the Vermont Conference Minister. We've been discussing the steps and timeline of this process, the first step of which will be to seek an interim minister. We will keep you all informed of these events as they unfold.
During this period of change, there will be a lot to do, and we will be calling on you all to be both in prayer as we move forward and to actively work toward maintaining the welcoming community that we've been blessed to enjoy for a number of years. We recognize that all of us have many commitments, but we are confidently hopeful that you will, again, prayerfully consider whether there are new roles you might take on at Old South for this transition period and beyond. In the meantime, we will do our very best to be in regular communication about the next steps in this journey. If you have any questions or concerns, please do not hesitate to reach out to any of us.
As Deacons we are grateful for the opportunity to be of service to you and for all of the gifts both past and in the future of the Old South Church Community.
Sincerely in Christ,
The Deacons of Old South Church:
Bob Hingston
Tom McGraw
Patrick O'Neill
Donna Palatucci
Kathy Prevo
Pam Rice
(Please call or email the church for the deacons' contact information.)