Worship Service, 10:00am
Followed by Coffee Hour
All are welcome!
Did you miss last week's sermon? Click here to listen!
---
MUSIC
'Women of Note' a cappella Group Rehearsal
Sunday, 7:00pm
Choir Rehearsal
Wednesday, 7:00pm
Chime Choir Rehearsal
Thursday, 6:30pm
---
---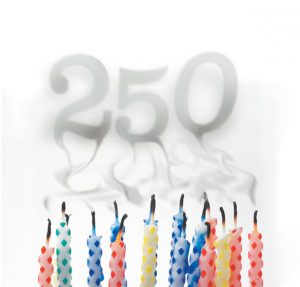 250th ANNIVERSARY CELEBRATIONS
Historic Moments Booklet 
The 250th Committee is making arrangements to compile the Historic Moments in to a booklet. We are going to add Our Stories, that have been presented in church, to the booklet. If you would like to contribute an Old South story of your own, please email it to the church, or give a copy to Kathy Prevo or John Dangelo.
Sunday, September 16th:
Our Hope For Years to Come: OSC's 250th Jubilee Celebration!
A concert by Old South musicians, performing music from throughout the last 250 years, starting at 6:00 p.m.
Sunday, September 23rd: A Worship service of Celebration and Rededication
Join us as we mark the signing of the Covenant on September 21, 1768, followed by a Birthday Luncheon.
---
---
Windsor, VT Community Dinners
Every Wednesday night at the American Legion at 5pm, September through mid-June.
Dinners are hosted by a different community business, organization, or church. They're FREE to EVERYONE.
Spend time with old friends, meet new people, bring the kids, play games or listen to music (different activities provided each week), all while enjoying a FREE meal! Spread the word!
Want to know who's hosting each week at the Legion? Check out this calendar of hosts!
---
Help is needed for setup, cleanup, and during the sale. Baked goods and other food is appreciated for the hardworking staff! If you'd like to help in any way, please contact the church at 802-674-5087 or send an email to oldsouthchurchwindsor@gmail.com.
Setup (Donations Accepted During This Time)
Sunday, 9/30, 11:00am - 4:00pm
Monday, 10/1 through Wednesday, 10/3, 9:00am - 4:00pm
Preview for OSC FAMILY
Wednesday, 10/3, 4:00pm - 6:00pm
Sale Hours for the Public
Thursday, October 4th, 9:30am - 7:00pm, EXTENDED HOURS!
Friday, October 5th, 9:30am - 4:00pm, HALF PRICE AND BAG SALE!
Saturday, October 6th, 9:00am - 11:00am, EVERYTHING FREE!
Cleanup Starts at 11:00am, Saturday, October 6th
---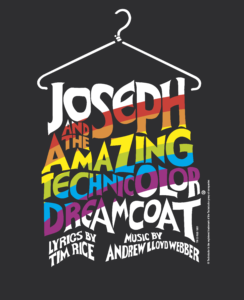 Click HERE to be taken to our dedicated Joseph page on our website for more information!
The show has been postponed until Spring 2019.
---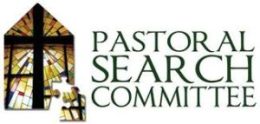 PASTORAL SEARCH UPDATES
If you are curious about where we are in the pastoral search, please ask one of the Deacons, or visit our page "Pastoral Search Updates." Updates are also available on the bulletin board in the fellowship hall, next to the kitchen.
---

Thursday, September 20th: 1:00pm - 5:00pm
Friday, September 21st: 1:00pm - 5:00pm
~ We always welcome your visit! You may want to call ahead if you are planning on coming to the church unexpectedly - there are times we will be out of the office during posted hours for church-related business and we want to be sure we don't miss you when you visit! ~
---
**View our online calendar below for a schedule of events happening at Old South Church.**