Worship Service, 10:00am
Followed by Coffee Hour
All are welcome!
---

SUNDAY SCHOOL
After the "Simply Speaking" portion of worship service, children in grades K-6th are invited to go downstairs for Sunday School to learn about the Stories of the Bible!
---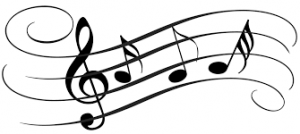 MUSIC
'Women of Note' a cappella Group Rehearsal
WON is currently on break for the summer.
Choir Rehearsal
Wednesdays, 7:00pm
Chime Choir Rehearsal
Our Chime Choir is currently on break for the summer.
---

Community Suppers have started up, once again. These free meals are hosted by several organizations and churches within Windsor. They are open to everyone, and are a way to bring our community together.
Old South Church is responsible for the third Wednesday of each month, through the end of June 2018. Anyone wishing to contribute a dish or help out on the day of the supper, please contact Mary McNaughton by:
e-mail: mary@bscdata.net; call/text cell at  802-299-8955; or call home 802-674-2583.
It's important to know who may be bringing a dish, to make sure we're prepared with enough food.
We meet at 4:15 pm to set up, serve at 5 pm, and are usually cleaned up and ready for home by 6:15pm (at the latest).
Anyone who is able to help with this event, for even part of the time, is welcome and much appreciated. It's a wonderful way to share fellowship with our community.
---
Meeting: September 24th, Following Worship Service
The committee continues their work on a timeline of the history of Old South Church, which was established on September 21, 1768. We need articles, pictures of events (weddings, baptisms, other events), or any other Old South items you would be willing to share. Copies are fine. If you have suggestions, are interested in joining the committee, or have questions, contact John Dangelo or Kathy Prevo.
---
FALL RUMMAGE SALE
Help is needed for setup, cleanup, and during the sale.
Baked goods and food are appreciated
for the hardworking staff.
Please contact Kathy Prevo to offer any help.
Thank you!
**Donations of clean, usable items will be accepted on
October 2nd & 3rd.
We never accept electronics.
Thank you for your continued support!**
Sunday, October 1st
Sale Setup, Following Worship
Monday, October 2nd – Wednesday, October 4th
Sale Setup, 9:00am – 4:00pm
Wednesday, October 4th
Sale Preview for OSC Friends and Family, 4:00pm – 6:00pm
Thursday, October 5th
Regular Prices, 9:30am – 6:00pm
Friday, October 6th
Bag Sale & ½ Price Sale, 9:30am – 4:00pm
Saturday, October 7th
Everything is FREE, 9:00am – 11:00am
Cleanup Begins, 11:00am
---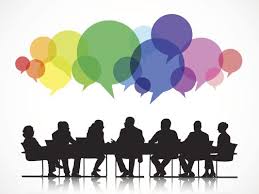 CABINET MEETING
Monday, October 16th, 6:00pm
Committee chairs are required to attend. All others are welcome.
---

Thursday, September 21st: 1:00pm - 5:00pm
Friday, September 22nd: 1:00pm - 5:00pm
~ We always welcome your visit! You may want to call ahead if you are planning on coming to the church unexpectedly - there are times we will be out of the office during posted hours for church-related business and we want to be sure we don't miss you when you visit! ~
---
Neighbors in Need (NIN) is a special mission offering of the UCC that supports ministries of justice and compassion throughout the United States. One-third of NIN funds support the Council for American Indian Ministry(CAIM). Two-thirds of the offering is used by the UCC's Justice and Witness Ministries(JWM) to support a variety of justice initiatives, advocacy efforts, and direct service projects through grants.
Neighbors in Need grants are awarded to churches and organizations doing justice work in their communities. These grants fund projects whose work ranges from direct service to community organizing and advocacy to address systemic injustice. Funding is provided through donations to the Neighbors in Need offering.
Most UCC congregations will receive the NIN offering on October 1, 2017 as part of their World Communion Sunday observance, including Old South Church.
---
**View our online calendar below for a schedule of events happening at Old South Church.**