SUNDAY WORSHIP SERVICE
Sunday Worship starts at 10:00am, followed by Coffee Hour.
We hope you'll join us. All are welcome!
---
CELEBRATIONS AND FAREWELLS
On Sunday, August 20th, Pastor Mandy leads her last worship service at Old South Church. Please join us for a Celebratory Potluck (the Thursday before), as well as a Farewell Coffee Hour. Both will be times for OSC family and friends to come together, say goodbyes, celebrate all the ways we have loved her and she has loved us, have some closure to Mandy's 17-year, powerful impact on this church community, and speak words of peace and encouragement as she begins her new journey.
Celebratory Potluck
Old South Church
Thursday, August 17th, 6:00pm
**Please bring a dish to share**
Farewell Worship Service
Old South Church
Sunday, August 20th, 10:00am
Farewell Coffee Hour
Old South Church
Sunday, August 20th, Following Worship Service
We need volunteers to set up and clean up for both events. Please contact the church via phone or email to volunteer your help, let us know if you'll be there, or if you have any questions.
---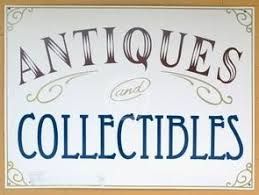 2ND ANNUAL LABOR DAY SALE!
Sunday, September 3rd, Following Worship Service
Preview for OSC Family
Monday, September 4th, 9:00am-2:00pm
The Labor Day sale is specifically for our upscale rummage donations. If you have memorabilia, collectibles, antiques, or other higher-end items to donate, we'll gratefully accept them. We are not accepting "regular" rummage items, clothing, or electronics at this time. Please contact Kathy Prevo, or call the church, if you have questions or are able to volunteer your time to help.
---

SUNDAY SCHOOL
Sunday school is on summer break.
---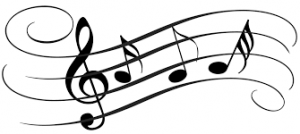 MUSIC
'Women of Note' a cappella Group Rehearsal
WON is currently on break for the summer.
Choir Rehearsal
Our Choir is currently on break for the summer.
Chime Choir Rehearsal
Our Chime Choir is currently on break for the summer.
---
The committee continues their work on a timeline of the history of Old South Church, which was established on September 21, 1768. We need articles, pictures of events (weddings, baptisms, other events), or any other Old South items you would be willing to share. Copies are fine. If you have suggestions, are interested in joining the committee, or have questions, contact John Dangelo or Kathy Prevo.
---

Thursday, August 17th: 1:00pm - 5:00pm
Friday, August 18th: 1:00pm - 5:00pm
~ We always welcome your visit! You may want to call ahead if you are planning on coming to the church unexpectedly - there are times we will be out of the office during posted hours for church-related business and we want to be sure we don't miss you when you visit! ~
---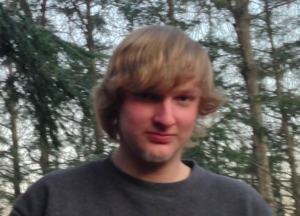 Andrew Carl Ellsworth Goulet
October 11,1995-July 17, 2017
On July 17 2017, Andrew Goulet succumbed to fatal injuries sustained in a mountain biking accident. He died while pursuing a newly acquired passion for this outdoor sport. He was a loving son and brother, and a loyal friend who was always ready to lend a helping hand or an empathic listening ear whenever it was needed. He was baptized, confirmed and a member of Old South Church in Windsor, VT. He loved hunting, fishing, hiking, camping, snow boarding and mountain biking. He loved anything that took him outdoors. He was a drummer and an adept auto mechanic, comfortable and fluent with a variety of tools and was capable of fixing just about anything. He had worked as a stone mason and at a sports shop and was always willing to pitch in with the family business. He had wisdom beyond his tender years and was truly an old and kind soul. He will be deeply and profoundly missed by all who have known and loved him.
He is survived by his father and mother, Carl and Sue Goulet of Windsor, VT, brother Christopher Goulet and partner, Shannon Smith of Ascutney, VT, uncles and aunts Curtis and Mary Goulet of Salem, NH, Clyde and Susan Goulet of  Montgomery AL, Richard and Nichole Watson of Strafford, NH, aunt Kathleen Seiben of Sarasota, FL, uncle Cliff Goulet of New York City, cousins Joshua and Debbie Goulet of Salem, NH, James Watson and family of Maryland, Christine Watson of Reno NV, Kimberly Coy and Alexandra Mills of Breckenridge, CO.
A beautiful memorial service was held at Old South Church, Windsor, VT on Saturday, July 29, 2017. Family, friends, teachers, and community members filled the church to remember Andrew and all the ways he touched the lives of everyone he met. The family requests that, in lieu of flowers, donations be made to Old South Church, Windsor VT or Ascutney Outdoors (http://ascutneyoutdoors.org/), Brownsville VT.
---
---
**View our online calendar below for a schedule of events happening at Old South Church.**